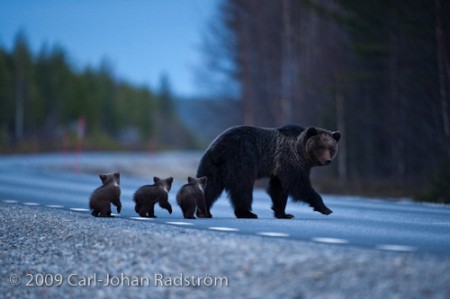 What a week!
I could never imagined that the images of the female bear with three cubs could get so much attention. Four swedish newspapers published the images and I have also received some calls from foreign newspapers.
That's the reward for all the time I put into photography.
In my mind it is the photographer who makes the images, not the camera. But I'm impressed by what the Nikon D3 can do. The lens I used, AF-I 400/2,8 weighs around 6 kilograms and I had to set the ISO to 2500 to get fast shutter speed and a sharp image.
There is some noise in the image but it's not so bad.
Check out the video from the evning when we meet the bear family. Stefan Silverhall made the video.