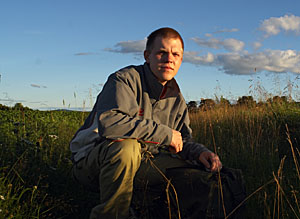 My name is Carl-Johan Rådström (1979) and I'm based in Åsele, Sweden. Åsele is a small  community in the southern parts of Lapland. Close to nature, just the way I want it! About 160 km to the east I can be by the gulf of Bothnia and if I look to the west I can be in mountains in 2 hours.
In the beginning photography was about documenting family events and beautiful sunsets. I still do that but in time, my photography has developed to a way of expressing  myself. I see photography as art. I could have been a painter but the lack of patience made me chose the camera instead of the brush.
Equipment
I use a Nikon D3, D800E and a Panasonic Lumix DMC-GF1. Lenses from Nikon, Sigma, Panasonic and Tamron. Focale length range from 24 to 600mm.