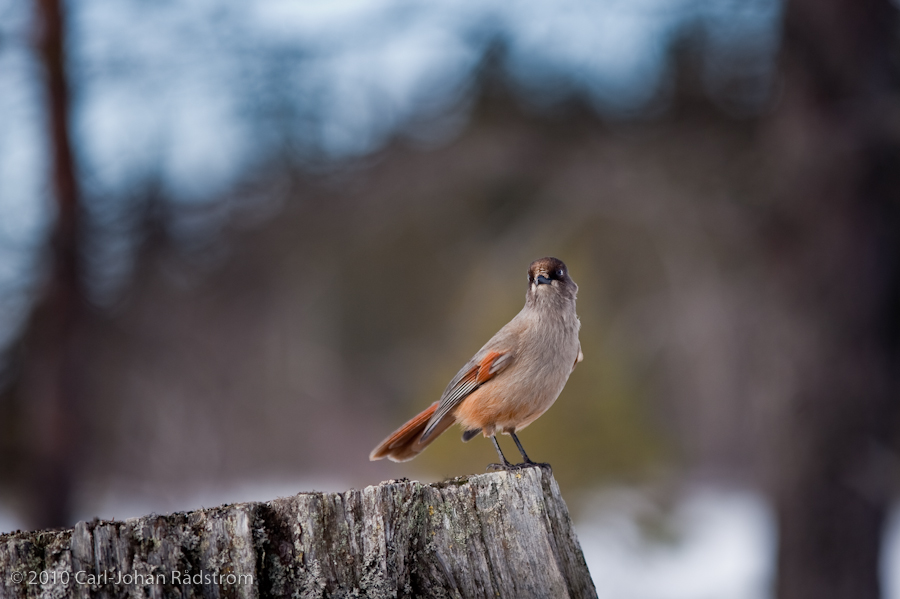 On April 4 this year, I was out driving a snowmobile. Siberian jays showed up when I sat down to have a cup of coffee. There were four who sat around me.
Siberian Jays are quite fearless and with help of my last sandwich, they came even closer.
I used Nikon D3 with 70-200/2,8. 1/1000s at f2,8 ISO 200.