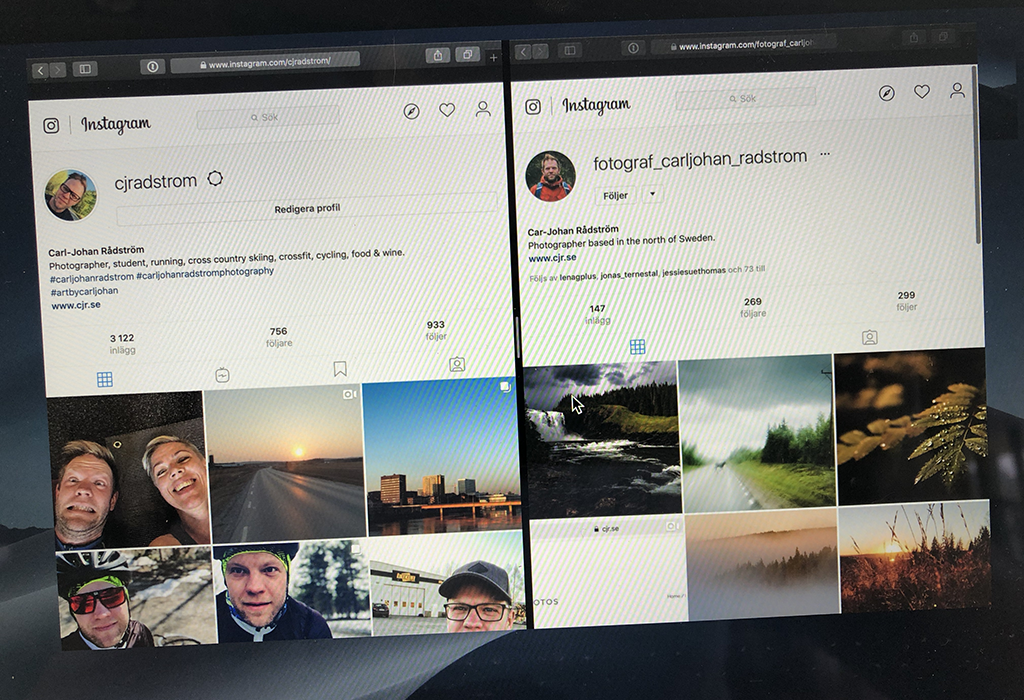 Instagram is my favorite social platform. If I look at the stats on my Iphone what app I'm use the most, it's Instagram. I'm a visual person and I love to look at images. I find ides and inspiration scrolling true the people I follow.
A couple of years ago when Google Reader still was around, I follow lot's of blogs. Mostly photographers but also painters and other visual artists. But Google Reader was discontinued in 2013 and I could find a good service for RSS feed. I bookmarked some of my favorite blogs but it became a mess!
With Instagram it's easier to follow and get inspiration! 🙂 Below is some of my favorite photos from photographers that I follow.
Who do you follow and were, with social platform?
Please leave a comment below with your favorite platform and photographer.
---
Here's six photographers that I follow on Instagram:
---
By the way, if you find my feed on Instagram interesting, feel free to follow me. I have two accounts, one for my photography and one for my private but open life.
Links to my accounts:
https://www.instagram.com/fotograf_carljohan_radstrom