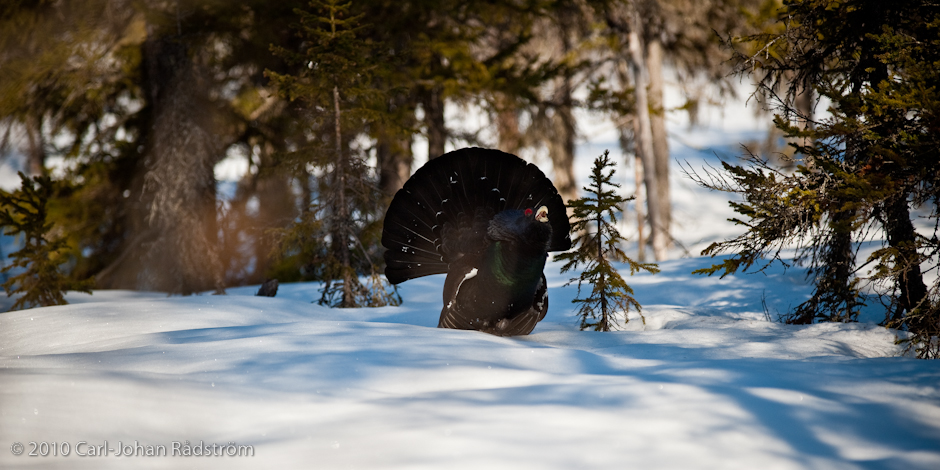 In early April I followed Kurt-Olof Edström to check out a capercaillie game.  The male capercaillie  is aggressive and attack everyone who comes into their playground at spring.
We went to the site on skiis and used our rods to keep the rooster at a safe distance. It beats with its wings and bits and that can be painful. So that's nothing I wanted to experience 🙂
I also would point out that we not tried to and wanted to hurt the capercaillie in any way.
The capercaillie is formidable at close quarters. And it was an experience I will not forget!
And finally some technique. I used Nikon D3 with 24/2,8 and 70-200/2,8