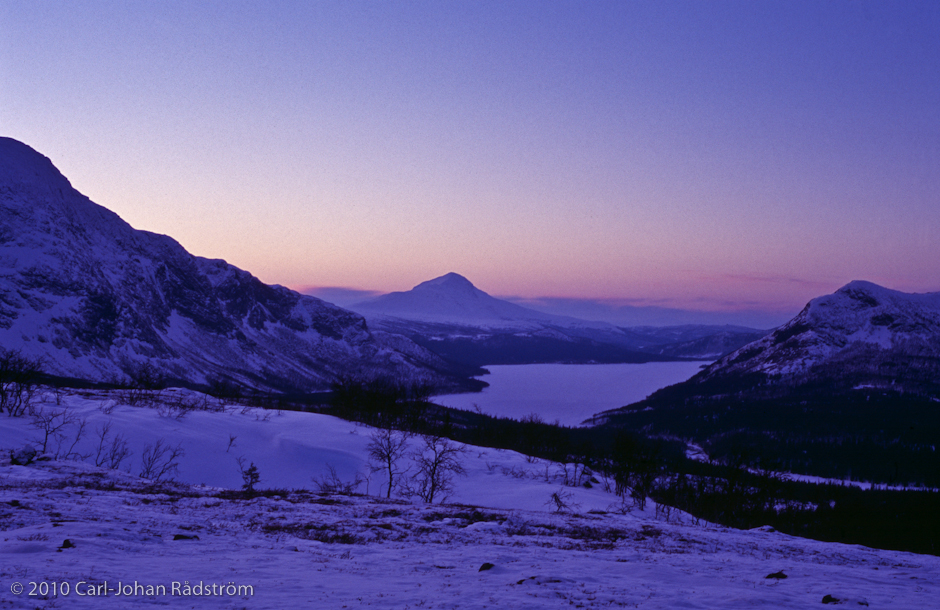 This is an old photo. I can't find my notes and I don't remember what year I took the photo. The lake is called lake Borkan. To the left you see a part of the mountain Borkan and in the middle Daevnie. To the right you see some of the mount Kittelfjäll.
Back then I used slide film. I believe I used a Nikon F5 on a tripod with 50/1.8 and Velvia 50.
I remember it was cold. My fingers ached and it was windy.