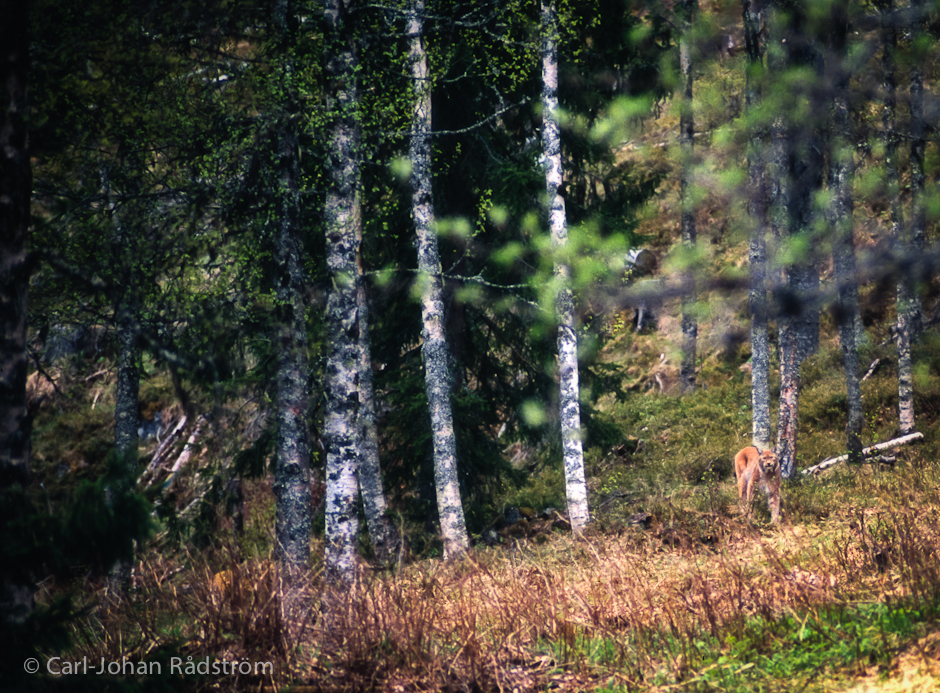 About ten years ago I encountered this European lynx (Lynx lynx). The lynx was walking toward me and stops when I sat down. I managed to take four pictures and this is my favorite.
I used film and if I remember correctly, I used Provia 400 and a Minolta Dynax 7 and a 80-200/2,8 telephoto zoom.
A photographer that had a really close encounter to a lynx is Terje Hellesø. This picture is fantastic. Terje photographed the lynx with a 17mm fisheye!
If you don't understand Swedish, use this link.
UPDATED – Terje Hellesø has admitted cheating!